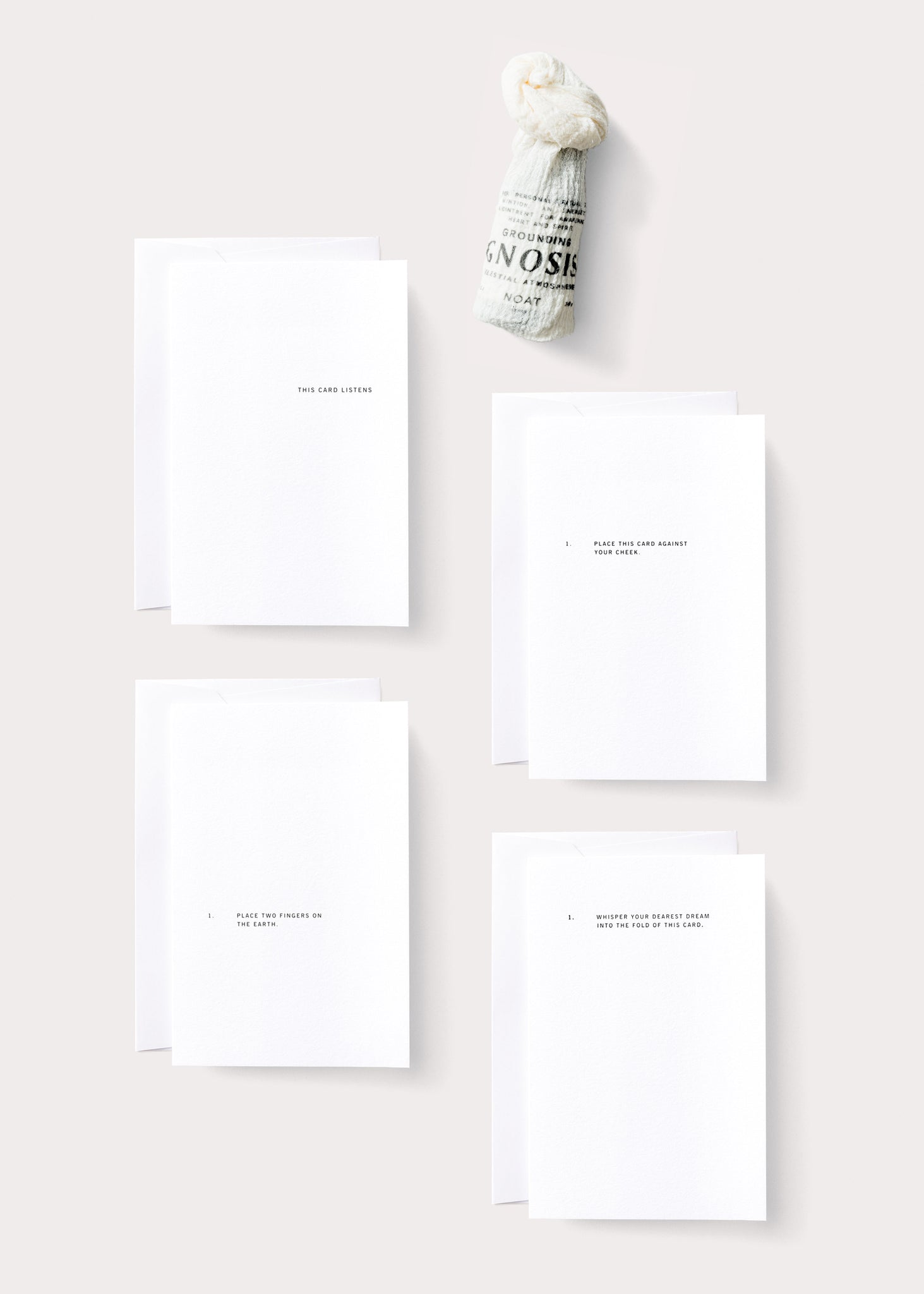 Reverence transcends space and time! A collection of 4 Noat cards with a Gnosis Celestial Atmosphere© to spray gently over the cards before sending, adding a sense memory to your sentiment. Deepen resonance and connection with those who you hold dear. 
The Gnosis blend connects us to our ancestral wisdom, fortifying deep belonging to the earth and oneself. This essence cultivates forgiveness, compassion and growth toward our deepest life purpose and supports in manifesting our most vivid dreams.
Celestial Atmospheres© are created for personal ritual of intention, awakening space for heart and spirit. Mist above your head for an energetic anointment before chanting, singing, and being; or on cards before mailing.
Included Cards:
Listens | Whisper Dream | Charged | Kiss

You SAVE $9 when purchasing this Bundle!!!