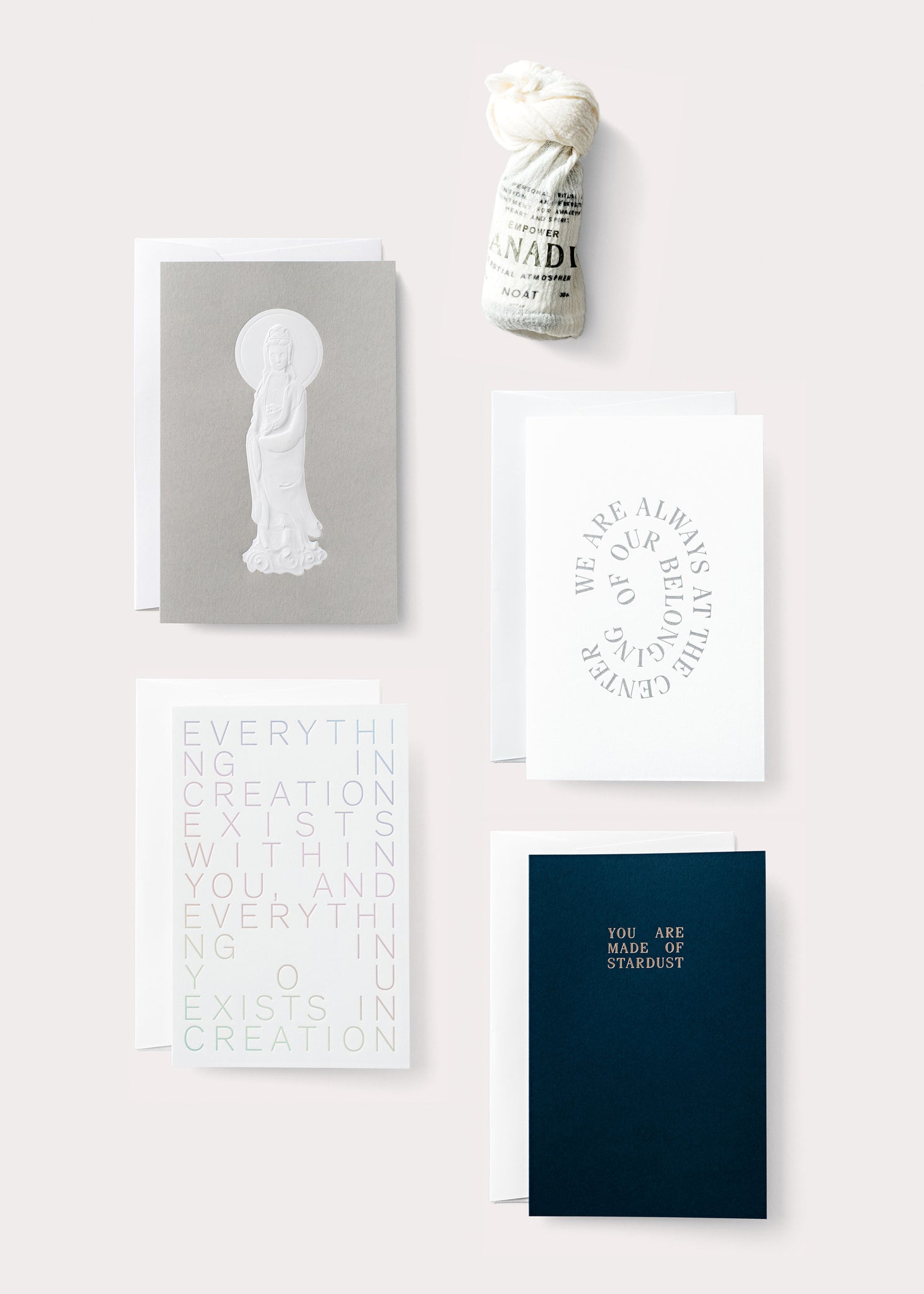 Honoring the essence in all things! A collection of 4 Noat cards with a Anadi Celestial Atmosphere© to spray gently over the cards before sending, adding a sense memory to your sentiment. Deepen resonance and connection with those who you hold dear. 
The Anadi blend is formulated to fortify our root and clear our energetic field, making room for our highest self to manifest. Supportive to the ethereal body as well as the physical form. This essence aids the pursuit of highest truth and spiritual expansion.
Celestial Atmospheres© are created for personal ritual of intention, awakening space for heart and spirit. Mist above your head for an energetic anointment before chanting, singing, and being; or on cards before mailing.
Included Cards:
Guanyin | Belonging | Stardust | Creation
You SAVE $9 when purchasing this Bundle!!!