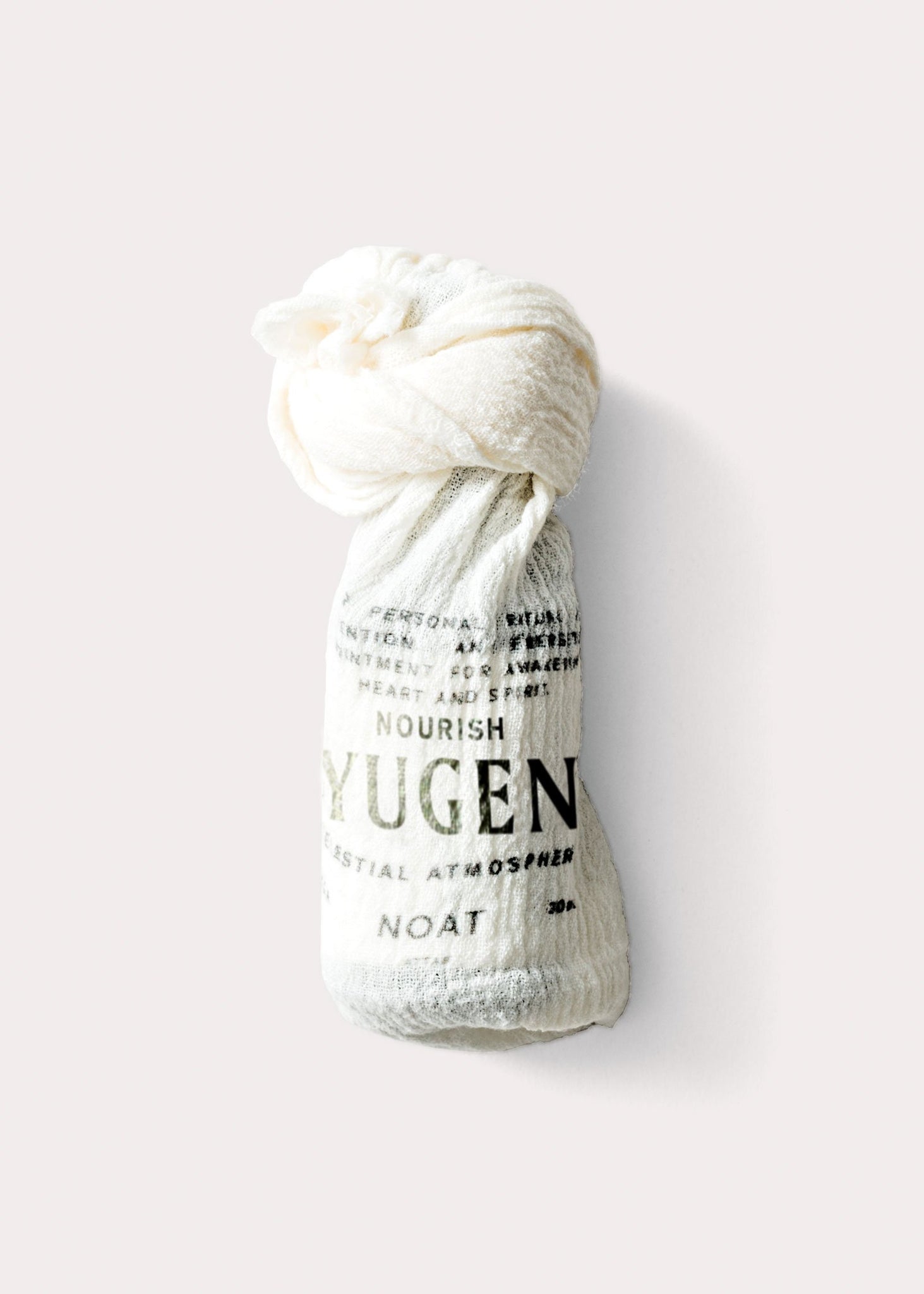 Fragrance
Yugen Celestial Atmosphere
Noat Celestial Atmospheres© are created for personal ritual of intention, awakening space for heart and spirit. Mist above your head for an energetic anointment before chanting, singing, and being; or on bedsheets before dreaming.
The Yugen blend aligns us with our most potent center, allowing for connection to deep truths and awakened passions. From liminal space visions are birthed into the fertile soil of consciousness as gifts for this world. This essence supports dreamers.
Botanical Essential Oils:
Ylang Ylang Complete, Patchouli Dark, Rose Blend, Wild Crafted Sandalwood
Crystals:
Ruby, Rose Quartz, Garnet, Lepidolite, Peach Moonstone, Onyx, Green Jade
Noat Celestial Atmospheres© use only the highest quality ingredients, pure essential oils and absolutes, for the well- being of all bodies; yours and the planet's. 
That means ethically sourced & sustainably harvested, organic and therapeutic grade essential oils and absolutes whenever available. No Synthetics and No Alcohol. Ever. Even the boxes are constructed without adhesives.
While synthetic fragrance would result in lower prices for our customers and higher profits for us, we strive to make the best products possible.
Synthetic free  |  USA made  |  Vegan  |  No animal testing