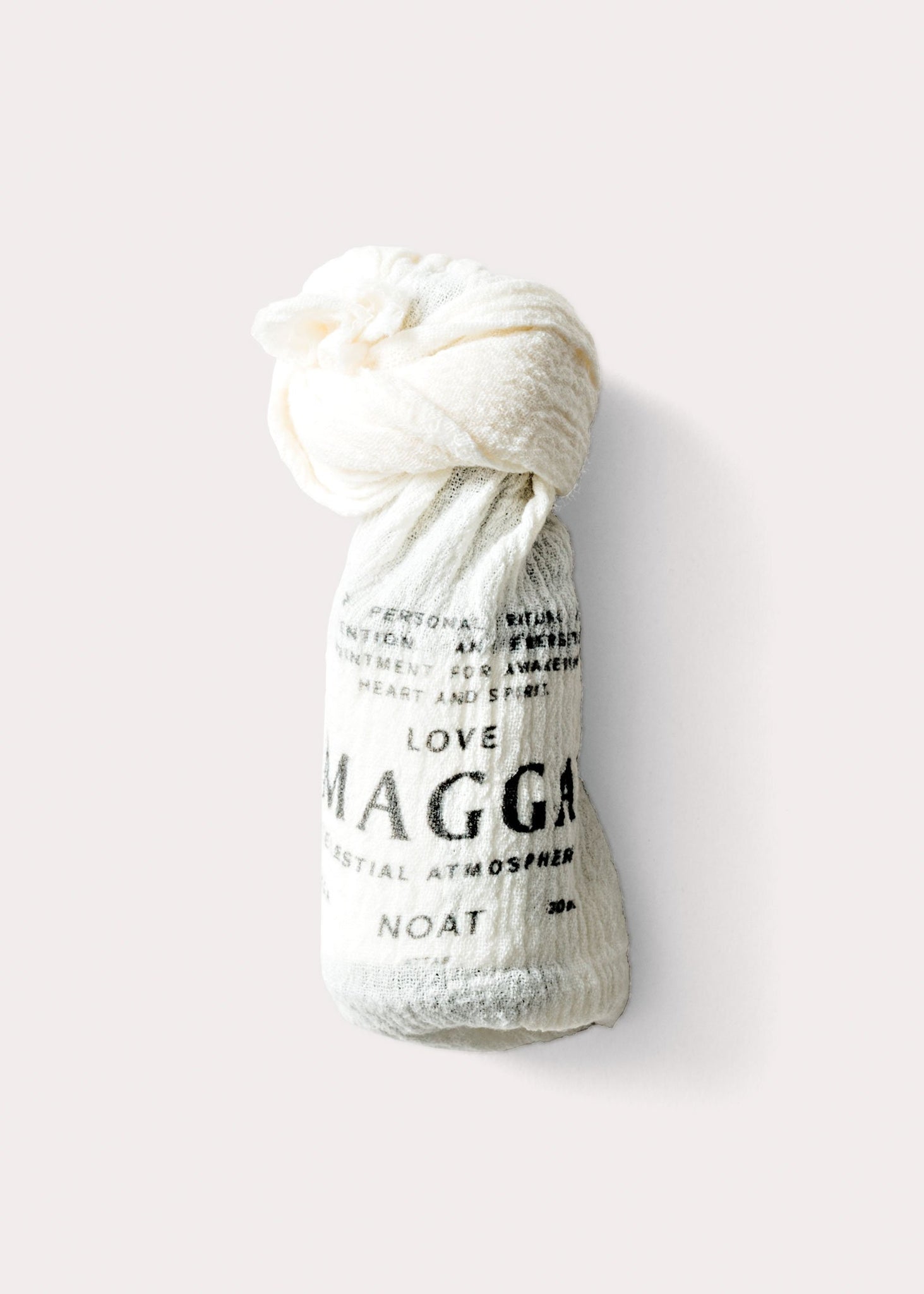 Fragrance
Magga Celestial Atmosphere
Noat Celestial Atmospheres© are created for personal ritual of intention, awakening space for heart and spirit. Mist above your head for an energetic anointment before chanting, singing, and being; or on bedsheets before dreaming.
The Magga blend is the ultimate expression of wise love and acceptance, facilitating connection with life's wellspring and universal love. This essence aids us in unfolding into our natural source of equanimity, kindness, playfulness, creativity and innovation.
Botanical Essential Oils:
Vetiver, Rosewood, Sandalwood, Coriander, Palo Santo
Crystals:
Amazonite, Green Opal, Limb Cast Agate, Austrian Epidote, K2 Stone, Orange Calcite, Peach Moonstone, Rose Quartz, Green Jade
Noat Celestial Atmospheres© use only the highest quality ingredients, pure essential oils and absolutes, for the well- being of all bodies; yours and the planet's. 
That means ethically sourced & sustainably harvested, organic and therapeutic grade essential oils and absolutes whenever available. No Synthetics and No Alcohol. Ever. Even the boxes are constructed without adhesives.
While synthetic fragrance would result in lower prices for our customers and higher profits for us, we strive to make the best products possible.
Synthetic free  |  USA made  |  Vegan  |  No animal testing