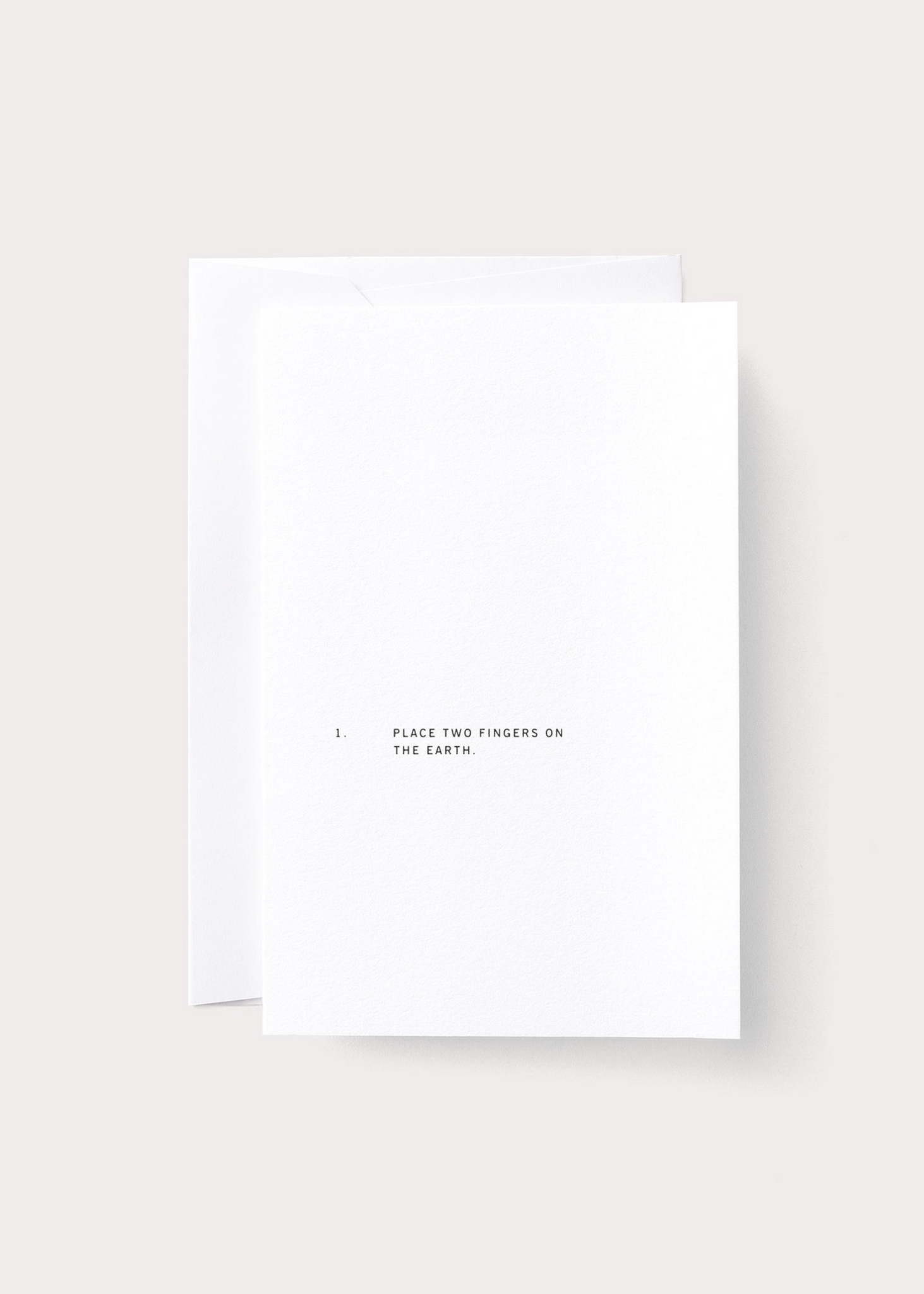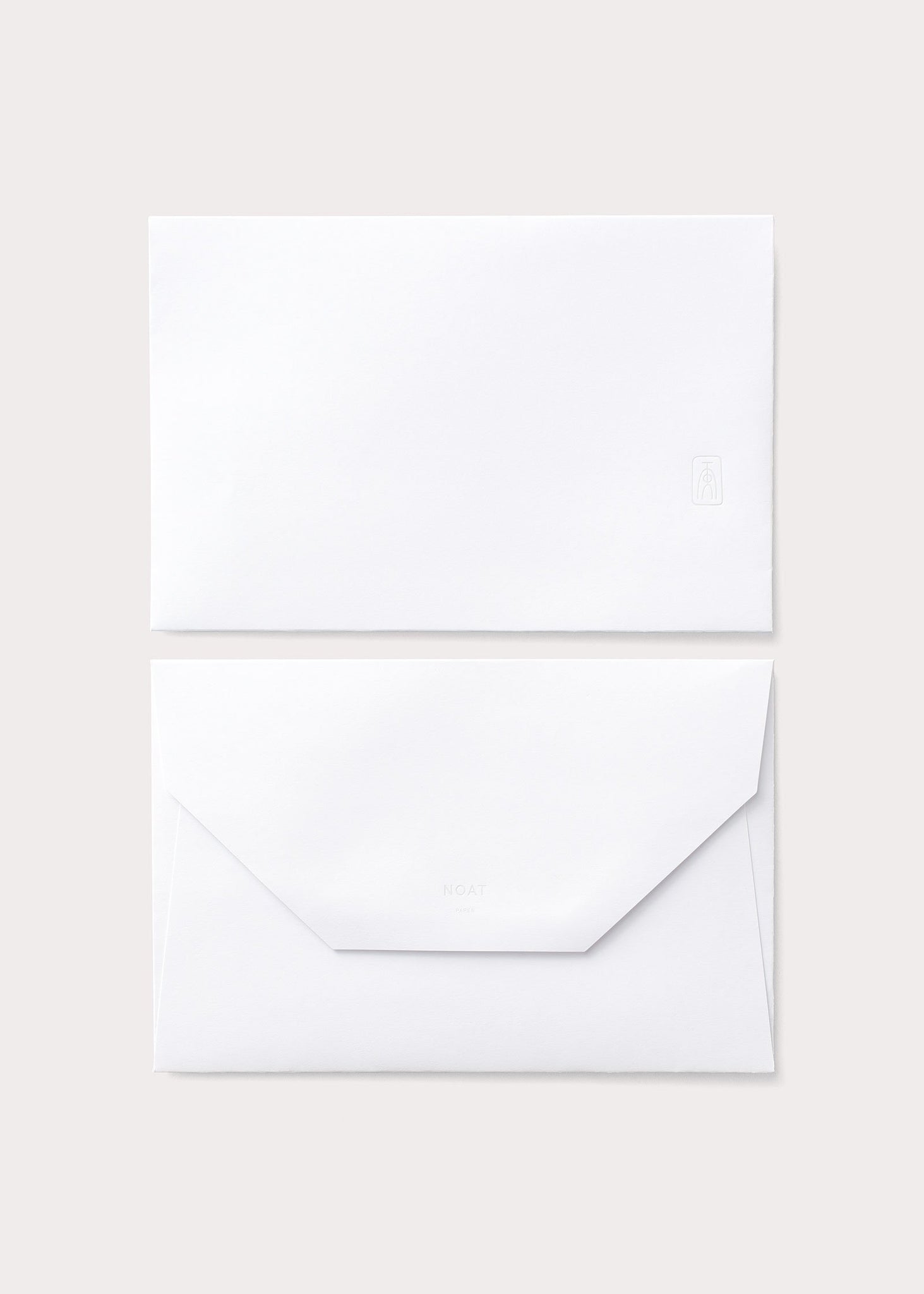 Cards
Ritual Gestures Series (Save $4)
Conjuring the moment. Letterpress printed with copper plates, by third generation New England craftsmen, on elegant Crane 100% cotton, tree-free paper. Custom card size 4.75" x 7.25". Signature Noat envelope. 
Set of 3 cards: 
Charged / Whisper Dream / Listens
Charged
Cover: 
1. Place two fingers on the earth. 
Inside: 
2. Place two other fingers on your heart. 
3. You are now charged with life's infinite possibility. 

Whisper Dream
Cover: 
1. Whisper your dearest dream into the fold of this card
Inside: 
2. Submerge in water.
3. Let it dry. 
4. Your dream is now infused and forever.
Listens
Cover: This card listens
Inside: You can tell it anything