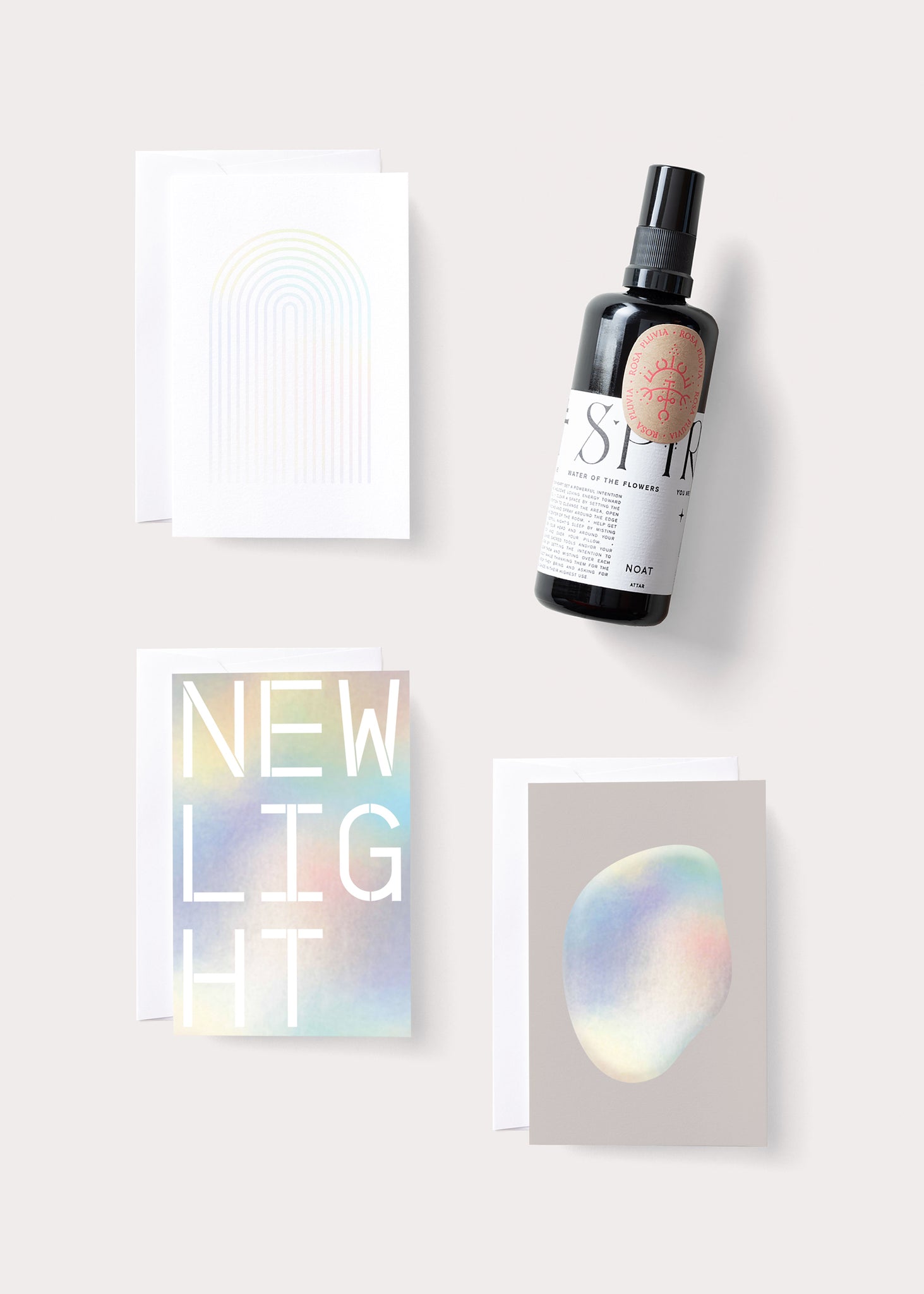 Pride 365!  A collection of 3 Noat cards with a Rosa Pluvia Spirit Water© to spray gently over the cards before sending, adding a sense memory to your sentiment. Deepen resonance and connection with those who you hold dear. 
Rosa Pluvia Spirit Water© blend supports rebirth, love, purification, harmony, and initiation into the mysteries.
Noat  Spirit Waters are created for personal ritual of intention, awakening space for heart and spirit. Mist above your head for an energetic anointment before chanting, singing, and being; or on cards before mailing.
Included Cards:
Rainbow  |  New Light  |  Puddle of Love
You SAVE $9 when purchasing this Bundle!!!