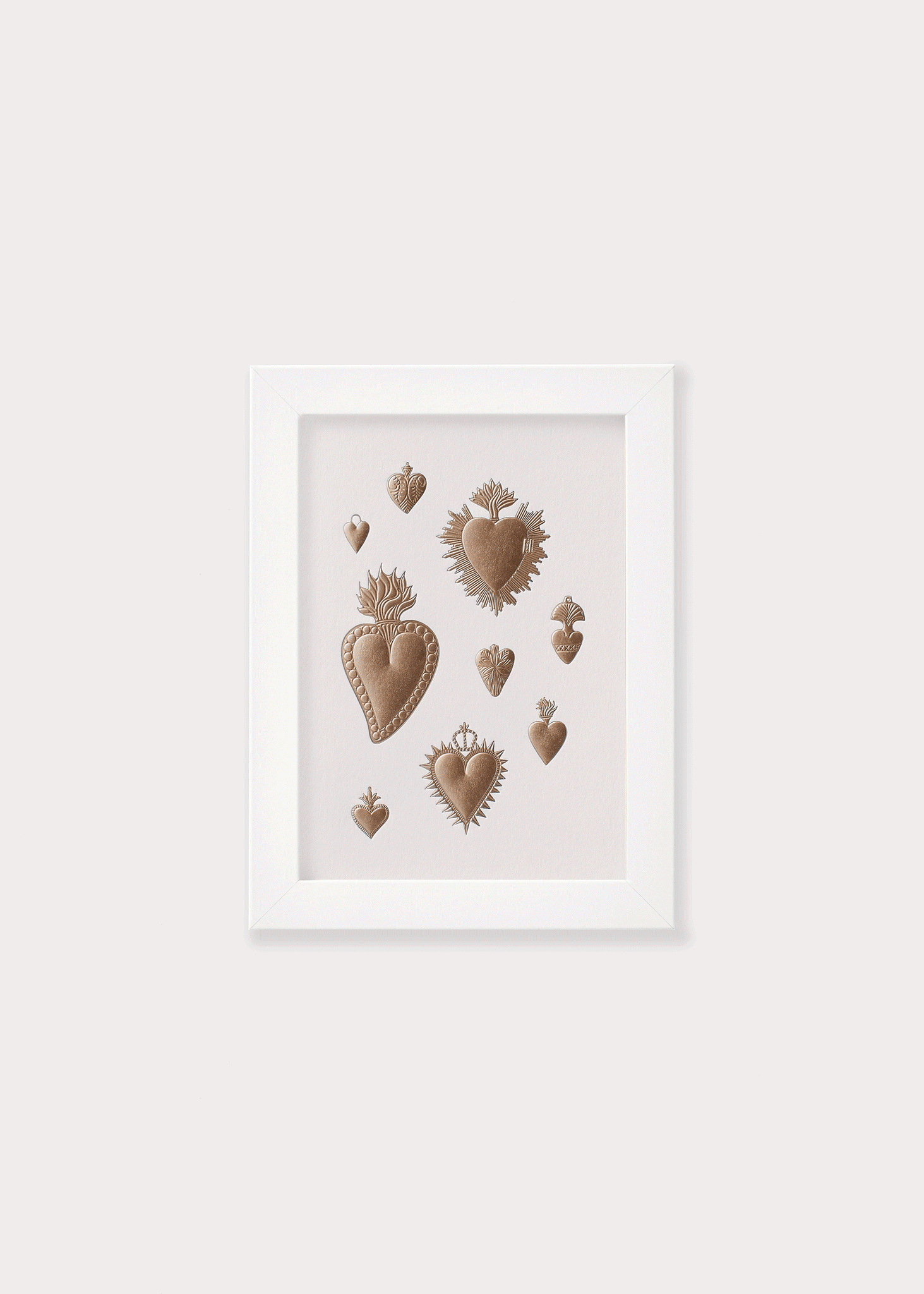 Choose a card design and have it framed! At checkout make a note of which card design you would like framed.
Letterpress, offset printed, embossed by New England craftsmen on acid-free, archival quality, American paper.
Framed prints come in a white wood frame with clear acrylic 'glass' and backing.
Frame size: 6" x 7.75"